Brews and Builds: Episode #36 – Wort -The Spell-Mother
Newest episode of the Brews and Builds Podcast, featuring Fellow Hosts Big Tuck and Mr. Combo #5!
Today on the Path to 32, we are revisiting the colors known best for big creatures, but Big Tuck has his own idea in mind! That's right, we are talking about the spell-slinging mama herself, Wort, the Raidmother!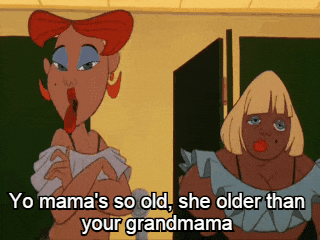 Well, at least older than Wort, Boggart Auntie!
This month we are going to give you a a full art Garruk, Cursed Huntsman AND Oko, Thief of Crowns, provided by our sponsor Level One Game Shop!
To win, RT, Like & Subscribe to the cast. Winner announced on the Action 4 News episode released on 5/5!(CINCO DE MAYO!!!)!
Decklist Here:
Wort – The Spell Mother
Grains
Ramp, set up, and stabilization
Hops
Interaction with the board and keeping yourself alive
Yeast
Ways to ACTUALLY win the game!
Spices
Chaos and pet cards
Cuts
Credits:
Production: Rich Chaos Records
Music: Pink Royal
Level One Game Shop
Proudly Recorded in Kansas City
Find Us On Twitter:
@MrComboNumber5
@DearSquee
@bigtucktweeting
@cmdtower
---