Brews and Builds: Episode #45 – Brudiclad's Army of Dwarves Featuring CCOBrando
Newest episode of the Brews and Builds Podcast, featuring Fellow Hosts Big Tuck and Mr. Combo #5!
Today on the Path to 32, the birth Father of this deck has arrived! CCOBrando is here to loop us in on a spicy deck build! Mr. Combo's dug deep in his mine of ideas and came up with Brudiclad, Telchor Engineer and Seven Dwarf Tribal!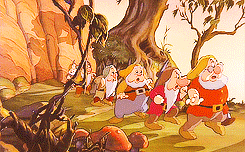 Off to SMASHING FACE we go!
This month we are going to give away a Chandra's Signature Spellbook, provided by our great sponsor Level One Game Shop.
To win, RT, Like & Subscribe to the cast. Winner announced on the Action 4 News episode released on 7/6!
Decklist Here:
7 Dwarves and the Army of Tokens
Grains
Ramp, set up, and stabilization
Hops
Interaction with the board and keeping yourself alive
Yeast
Ways to ACTUALLY win the game!
Spices
Chaos and pet cards
Cuts
Credits:

Production: Rich Chaos Records
Music: Pink Royal
Level One Game Shop
Proudly Recorded in Kansas City
Find Us On Twitter:
@CCOBrando
@MrComboNumber5
@DearSquee
@bigtucktweeting
@cmdtower

---