Brews and Builds: Episode #53 – The Mysterious First Sliver!
Newest episode of the Brews and Builds Podcast, featuring Fellow Hosts Big Tuck and Mr. Combo #5!
Today while exploring exploring Decks That Don't Really Need Their Commander (AKA DTDRNTC), they boys sink their teeth into The First Sliver. MrComboNumber5 really de-powered the deck and now needs to breathe life back into it. Think BigTuck will help or just detonate a bug bomb???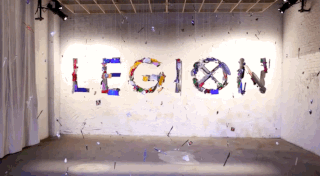 WE. ARE. LEGION
This month we are going to give away a 3 commander standard lands provided by our sponsor Level One Game Shop!
The first one spoiled is Fabled Passage!
The first second spoiled is Hall of the Bandit Lord!
To win, RT, Like & Subscribe to the cast. Winner announced on the Action 4 News episode released on 9/1!
Decklist Here:
The Mysterious First Sliver
Grains
Ramp, set up, and stabilization
Hops
Interaction with the board and keeping yourself alive
Yeast
Ways to ACTUALLY win the game!
Spices
Chaos and pet cards
Cuts
Credits:
Production: Rich Chaos Records
Music: Pink Royal
Level One Game Shop
Proudly Recorded in Kansas City
Find Us On Twitter:
@MrComboNumber5
@DearSquee
@bigtucktweeting
@cmdtower

---