Brews and Builds: Episode #78 – Rakdos Lord of Big Bois
Newest episode of the Brews and Builds Podcast, featuring Fellow Hosts Big Tuck and Mr. Combo #5!
Decklist Here:
Rakdos – Lord of Large Bois
The boys continue their way through Commander Matters month, and we have landed on one of Big Tuck's Classic Picks! Inspired by the Budget Commander series on MTGGoldfish, Big Tuck's Rakdos, Lord Of Riots has certainly grow into a mid-expense powerhouse! Will it continue to burn out, or will Mr. Combo have some idea that may make it fade away? Tune in to find out!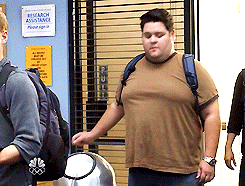 Pretty Much Taken wholeclothe from my High School days
This month we are giving away both an Alternate Alt Set of Sweet Planeswalkers (!!?)provided by our sponsor Level One Game Shop!
To win, RT, Like & Subscribe to the cast. Winner announced on the Action 4 News episode released on 3/2/2021!
Grains
Ramp, set up, and stabilization
Hops
Interaction with the board and keeping yourself alive
Yeast
Ways to ACTUALLY win the game!
Spices
Chaos and pet cards
Cuts
Credits:
Production: Rich Chaos Records
Music: Pink Royal
Level One Game Shop
Proudly Recorded in Kansas City
Find Us On Twitter:
@MrComboNumber5
@DearSquee
@bigtucktweeting
@cmdtower

---