Brews and Builds: Episode #95 – Ayula's Build A Bear Workshop
Newest episode of the Brews and Builds Podcast, featuring Fellow Hosts Big Tuck and Mr. Combo #5!
Decklist Here:
Ayula's Build A Bear Workshop
Moving right along in our token builds month, have another phonemical guest joining the boys today! Our awesome video editor T. Coats joined in to talk thru his TRULY bizarre bear build, led by Ayula, Queen Among Bears! Will he convince Big Tuck this is actually a bear deck, or will Mr. Combo find the real way to build a bear? Tune in to find out!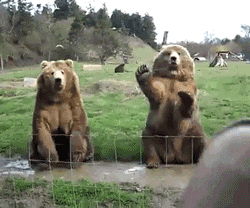 Mc5 and BT in the wild!
This month we are giving away a MODERN HORIZONS 2 BUNDLE (!!?) provided by our sponsor Level One Game Shop!
To win, RT, Like & Subscribe to the cast. Winner announced on the Action 4 News episode released on 7//2021!
Grains
Ramp, set up, and stabilization
Hops
Interaction with the board and keeping yourself alive
Yeast
Ways to ACTUALLY win the game!
Spices
Chaos and pet cards
Cuts
Credits:
Production: Rich Chaos Records
Music: Pink Royal
Level One Game Shop
Proudly Recorded in Kansas City
Find Us On Twitter:
@MrComboNumber5
@DearSquee
@bigtucktweeting
@cmdtower

---